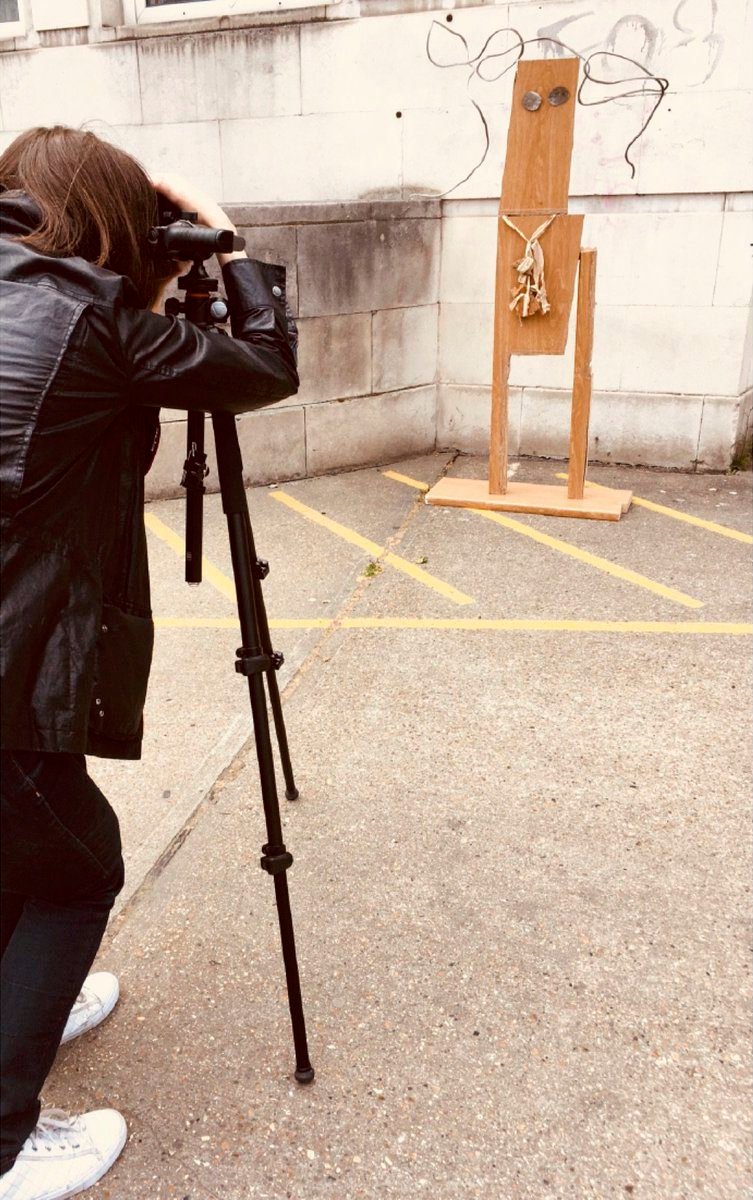 Linda Aloysius: Photographing 'Teen' outside Tate Modern, 2019.
Practice
I work intimately and intensely to hand-build sculptures known as my 'New Model Army'. I bring a morphological gaze to found, flattened and fragmented objects and materials, generating a sculptural syntax which simultaneously invites and resists art-historical notions of 'figuration' and its complex poetical, philosophical and political implications. I weave this syntax into temporal 'Fieldworks' which variously defy, pass through and re-evaluate established conventions and parameters of art-institutional(ised) structures and spaces.
Linda Aloysius: Studio View, 2020.
'That materials from brown paper to concrete are used, via degraded or ageing foam spilled from old seating, heightens the sculptures' serious play with vulnerability and permanence, and dramatizes the claim on physical and cultural space they make. The metaphorical potential of this way of working is considerable, and the control of the judgments that have been made (especially the complexity with which elements and relationships are offered as available to be 'read' or not), make encounters with these works compelling. Materiality, degree of lean and height are all richly suggestive and sophisticated workings through of the tradition of the assembled sculpture to be experienced by a circumambient spectator, and also powerful reworkings of this tradition in their calculated use of flat forms as part of a many dimensioned encounter. They speak eloquently to a context in contemporary art that could be represented by the names of, for example, the work of Sarah Lucas, Rebecca Warren or Michael Dean. This brief account can only begin to suggest the achievement of the group of works shown, and their success in communicating complex feminist understandings and solidarities…' – Ian Hunt (Goldsmiths) and Dr Alexandra Kokoli (Middlesex), Examiners' Joint Report: Practice-led PhD Fine Art, July 20th 2017
'…the quick of recovery, the recognition of the rich hidden force that lies beyond the poverty of gendered display and disguise.  This is the nub of Aloysius' work: the relief at detecting an obscured, inner, elegant whole.  A stance.  What survives in long-standing.' – Cherry Smyth, To Keep Standing, 2017
Bio
Recent art and research exhibitions and presentations include with Fruitmarket, Edinburgh (upcoming 2023), The Foundling Museum London (2022), Tate Modern (2020), Credit-Suisse London (2019), Glasgow University with Girlhood Gang (2019), Durham University (2018), CSM (2018), MAAT- Museum of Art, Architecture and Technology, Lisbon (2017).
Publications include sculpt-photographs and written text as book chapter in 'Feminist Activisms and Artivisms', Netherlands: Valiz, (2020), sculpt-photographs and written text as journal article in 'Feminist Review, Issue 120, Currents' (2019), written text as journal article in 'Museological Review, Issue 20: The Global Microphone' (2016) and text art reproduced as book section in 'Infallible, In Search of the Real George Eliot', Article Press (2005).
Awards and commissions include Studio Practice Fund Award: Arts Council England Cultural Recovery Fund with DCMS and ACME Studios and Research Support Awards at Goldsmiths College (2015, 2008).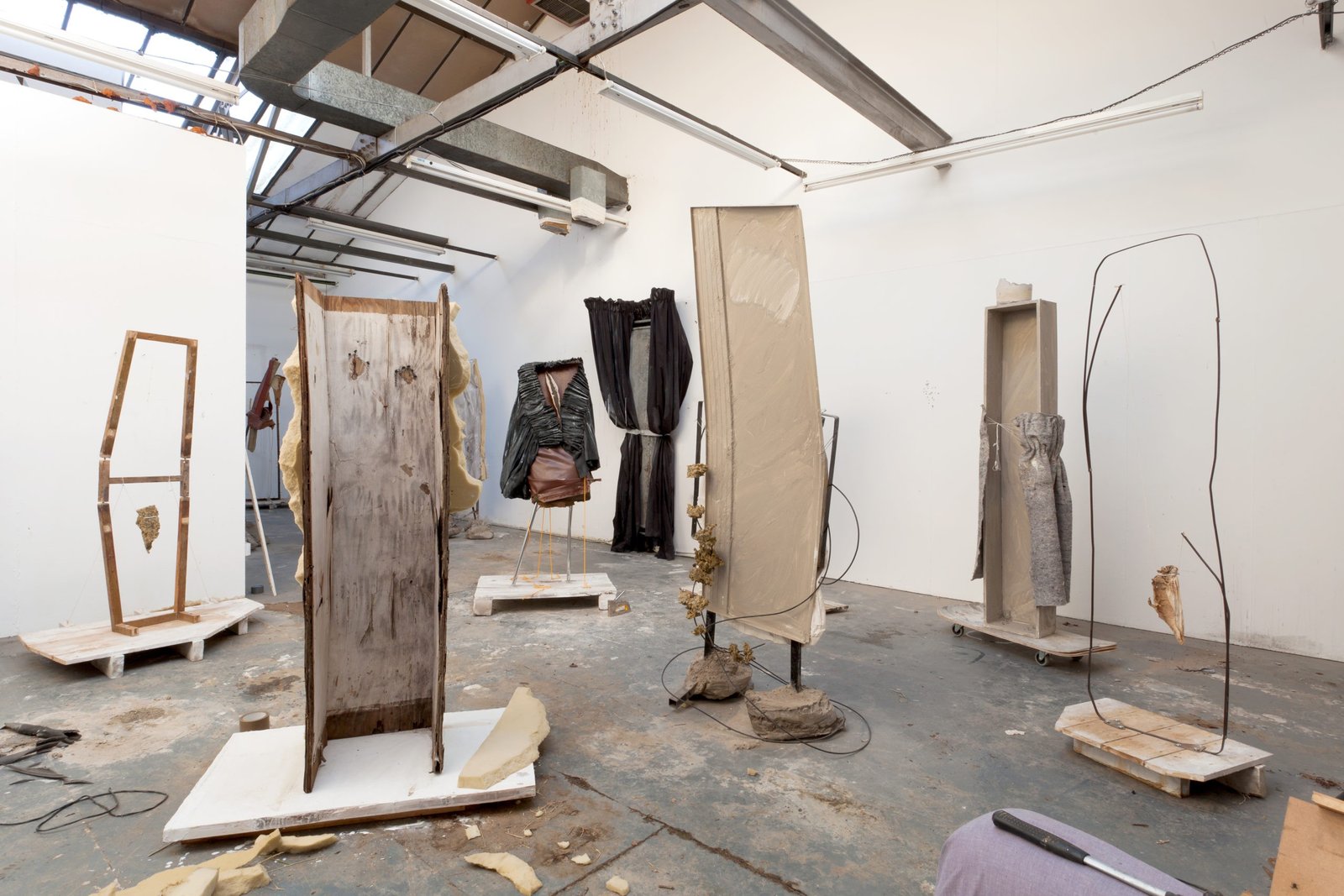 Linda Aloysius: Studio View, 2012.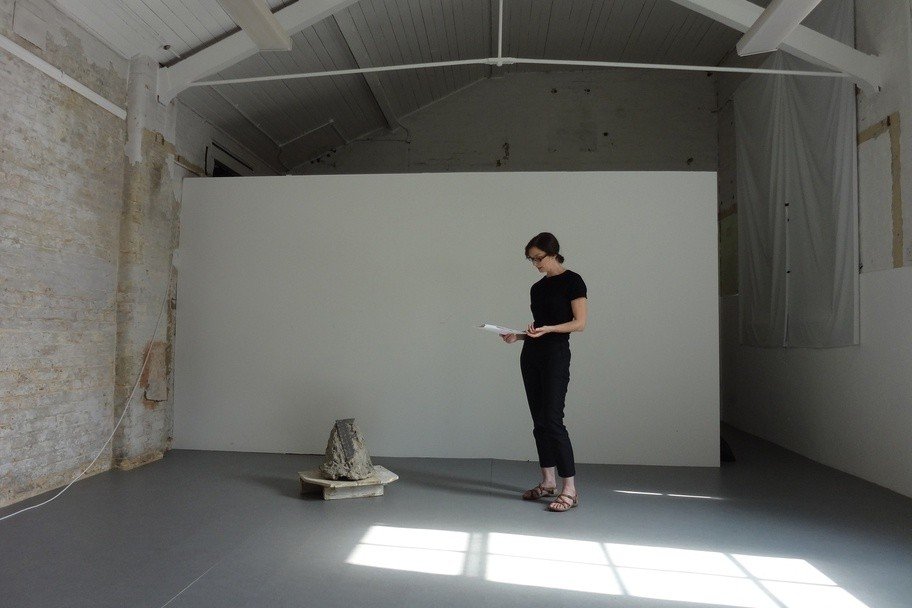 Linda Aloysius: F IS FOR FRAGMENT, Performance V22, 2016