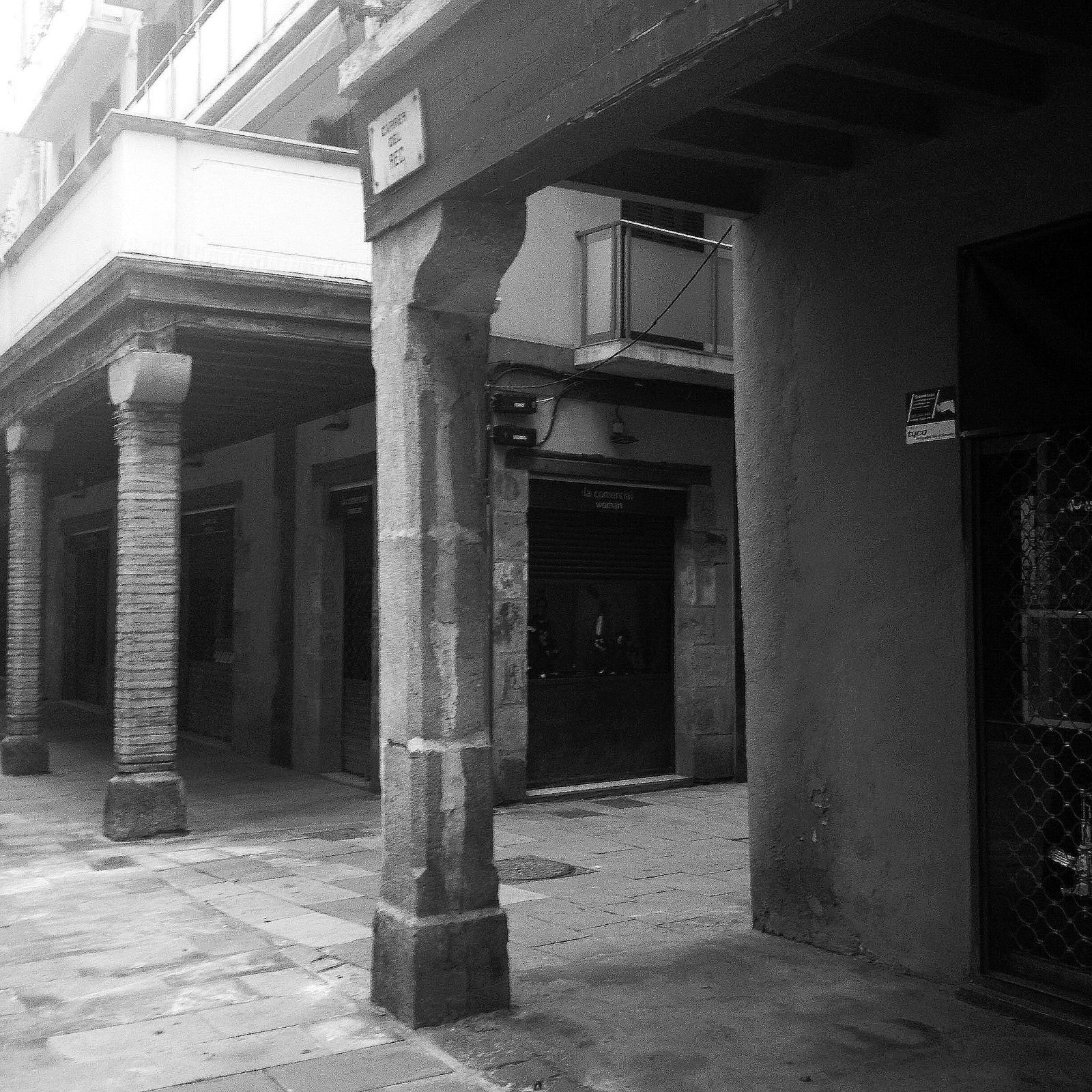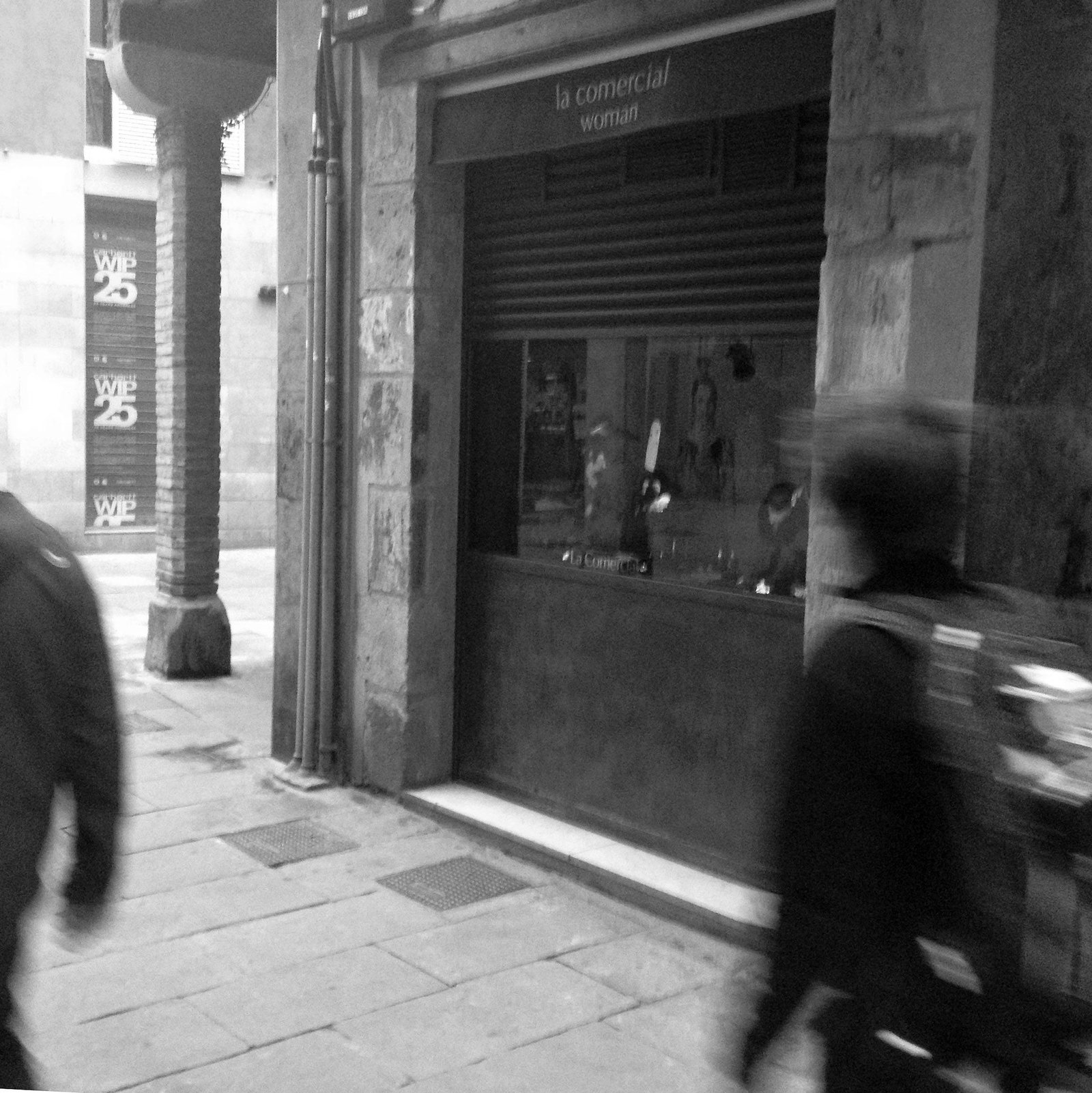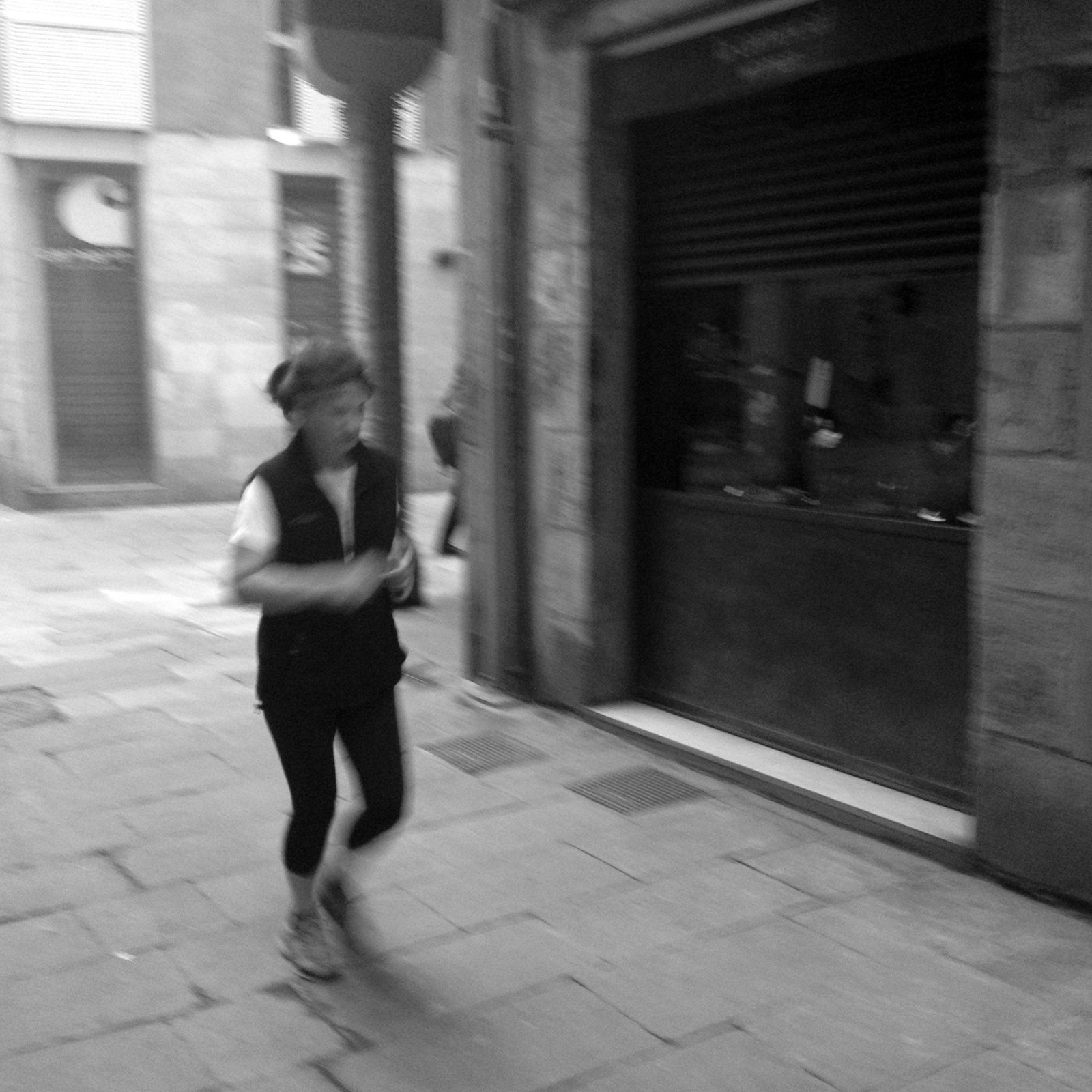 Carrer del Rec, El Born, Barcelona (September 2015)
A series of eight monochrome photos /prints,  TYPE : HARMAN GDS fiber-based Gloss, fibre-based Matt or resin-coated PAPER : SIZE 
'La Commercial Woman' is the first Fieldwork carried out by the New Model Army, resulting in a playful, un-authorised and undercover intervention into urban architecture. The work took place in El Born, Barcelona, on the premises of a 'La Commercial Woman': a commercial outlet relating to the commodification of an idea of contemporary woman.
'La Commercial Woman' is inspired by Luce Irigaray's 'Women on the Market' (1997), in which Irigaray describes the limited positions available to women in patriarchal capitalist society. Also, my ongoing fascination with the paradoxical qualities of the screen; women's embodiment of the screen as a negative technology of capitalism and, at the same time, the screen's potential for enabling women's overcoming of restrictive frameworks and messages.
Using an image of my New Model Army sculpture Perforated (2015) and working with the screen-like shop frontage as a site for the re-negotiation of an idea of woman, I construct a semi-spontaneous, transient intervention – a fleeting moment in which different value structures are made to collide.